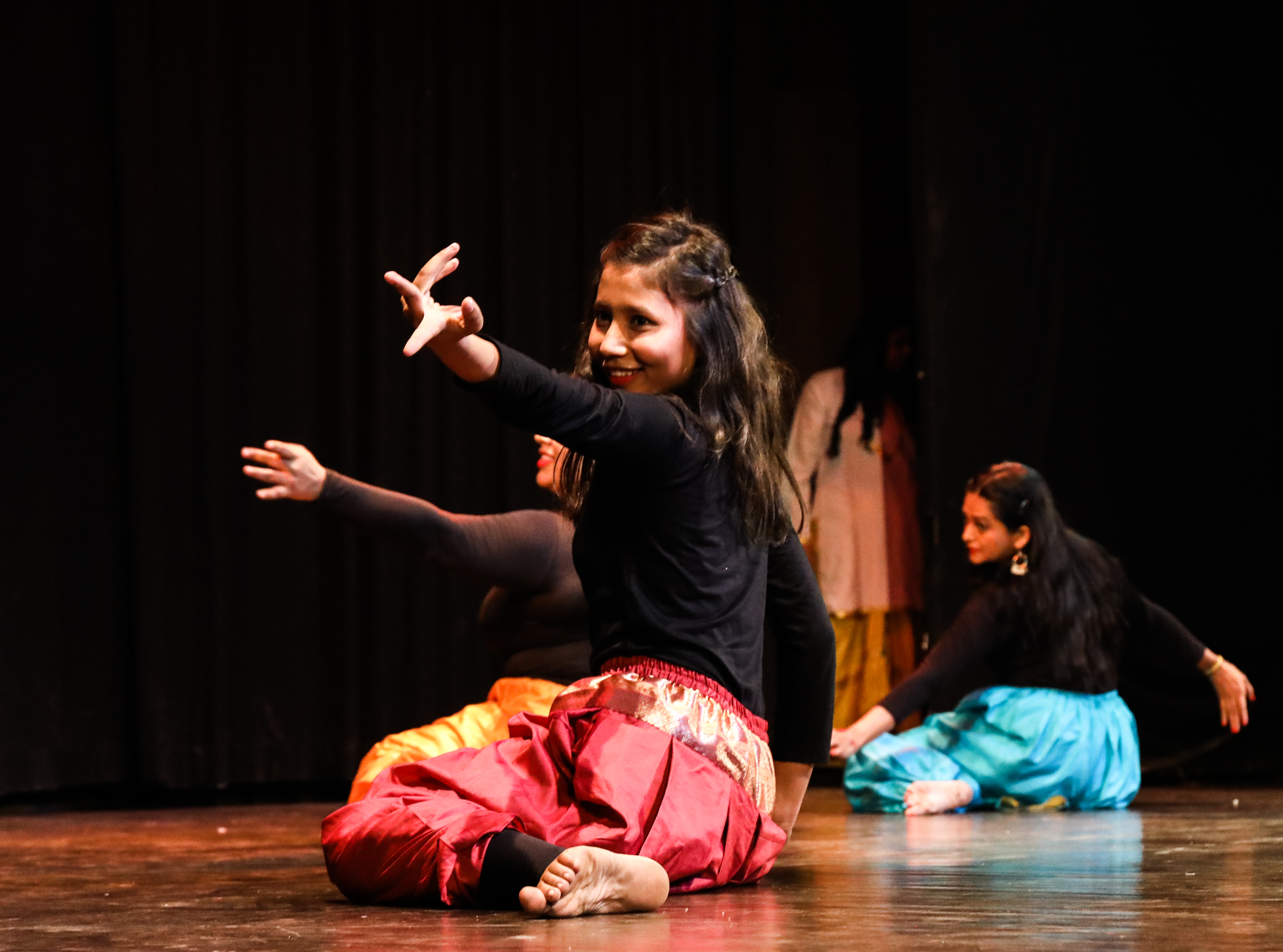 Shivani Pokhrel – A through and through Dancend product is known at Dancend as Yoga Mata – because of her jaw dropping flexibility. She teaches the little children (3.5 to 5.5 years), takes care of registrations, assists the warm up in Adults classes and is a multitasker that Dancend cannot do without! 
Shivani is training under Dancend in Bollywood, Bhangra, Jazz and Contemporary Dance. She is also training in Bharatnatyam with Guru Rashmi Khanna from Kalyani Kala Mandir and in advanced contemporary with Raja Anand – an esteemed director and choreographer.
Shivani is an example of a child who when guided can do wonders. She came to Dancend in 2014 with low self confidence but passion and dedication and we have seen her grow in to a beautiful graceful dancer with her intense training and will power. 
She is not just a gorgeously flexible dancer but also unbeatable at design and editing.  She is the mastermind behind posters and videos that we make at Dancend. She is also blooming into a great speaker with time! There can't be a better inspiration for the little children – especially those who are shy to begin with