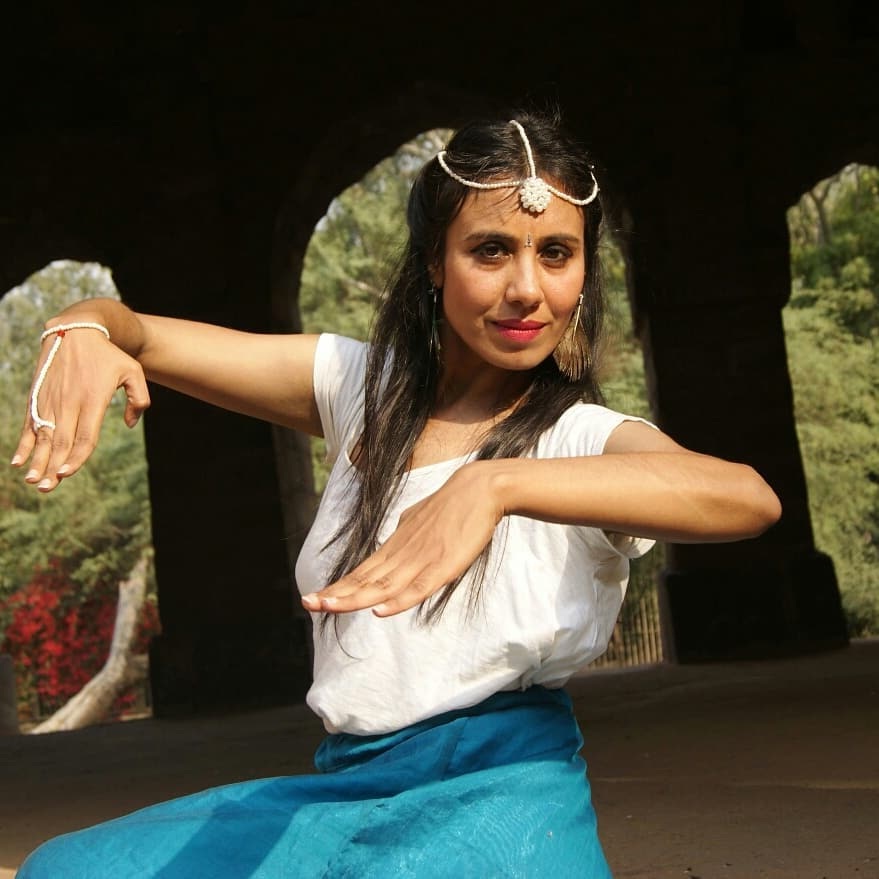 Ruchi Pushkaran is a pioneer and trendsetter of bhangra cardio workout in Delhi – since January 2012 Ruchi has expertise in various forms such as Bhangra, Bollywood, Contemporary, Belly Dancing, Pilates, Yoga, Jazz and Bharatnatyam. A staunch believer of 'following your heart' philosophy – Ruchi derives utmost satisfaction in guiding people to find their own self and passion.
Ruchi Pushkarna worked in the corporate world as a programmer for 6 years in New York City while continuing her passion for expanding her Dance and fitness vocabulary by studying core strengthening Pilates and various dance forms such as Ballet, Jazz with Heather Culton (New York) and Belly dance with Nourhan Sharif (New York). She took up Bollywood and Bhangra folk professionally by training rigorously under Pooja Narang (student of Shiamak Davar and Saroj Khan) of Bollywood Axion fame, New York City and got invited to join her professional troupe within a period of 6 months. She performed profusely with the troupe for 3 years while continuing her demanding weekday jobs as a programmer at finance firms like Goldman Sachs and Ziff brother investments.
Ruchi has performed in cultural shows in the US as part of a Bhangra and Bollywood troupe from 2007 to 2010. Ruchi has performed at several prestigious platforms with notable showcases at Premio Lo Nuestra (Latin Grammys), premiere of Slumdog Millionaire, Golda Meir Fashion Arts Week to name a few.
Ruchi and her team has conducted  Bhangra and Bollywood Bhangra workshops in Delhi at different venues and also in Europe – Lausanne, Switzerland (June 2017); Furth, Germany (June, 2014) and we are planning two to three in October, 2017 in Europe – Furth and Munich(Germany) – confirmed; Zurich (Switzerland) to be confirmed. She also organizes Bollywood/Bhangra workshops for expatriates often in Delhi.