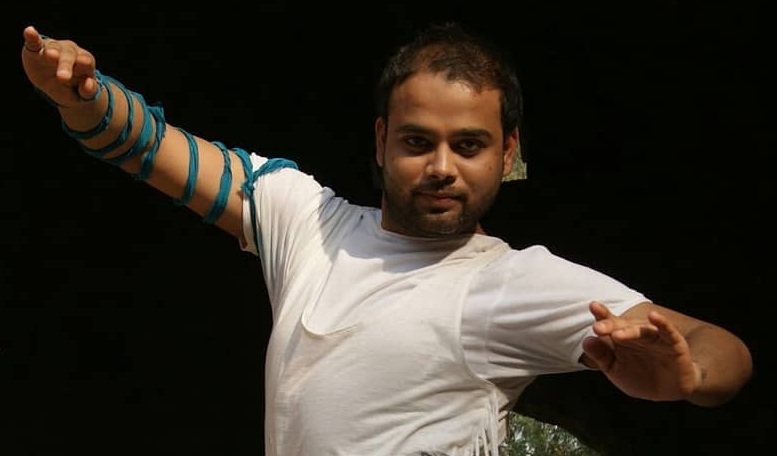 Avinash Thakur, a dedicated dance professional is one of those people who take detour from what is expected out of them to find their way. A staunch believer of life-long dance learning and a calm and collected personality, Avinash has had to fight the social norms to keep his dance dream alive. 
Avinash is trained in Yoga, Chhau, Jazz, Hip Hop, Bollywood, Bhangra, Contemporary and is training currently in Kathak and Bharatanatyam as well. A huge part of his training credit goes to Bhoomika Creative Dance Center, Dance worx, Miss Tripura Kashyap, Mr. Bharat sharma and Ruchi Pushkarna at Dancend. He has been teaching at Dancend Dance Workout classes, kids Jazz-Bollywood classes and Adults Bollywood and Contemporary classes for over a year now. He has choreographed workshops under the guidance of Kathak Kendra Maestro Shubhash Sir. He has taken workshops at Andretta and as part of the Road Safety Campaign organized and associated with PVR. He has performed in Khajurao festival, at EDMC – Ahsaas Festival Mumbai, in Bhubhaneshwar Contemporary Dance festival, in Nohra Art Centre and at Indian Council of Cultural Relations to name a few.   
Avinash's dancing career is a living example of fighting opposition and believing in himself to the point that most people who fought his  dreams support them happily now.